Full & Part-Time Positions Available
In-Home Family Caregiver Jobs in Milwaukee, WI
Some placements are so random you may even care for someone you love.
Celestial Care allows you to care for loved ones, neighbors, or close friends while earning a living wage through our offered in-home caregiver jobs in Milwaukee and the surrounding areas. Our caregivers provide supportive services to seniors, the disabled, and others who require in-home care. All applicants with compassion, maturity, understanding, and at least one year of experience in the field are encouraged to apply. Many of our in-home care specialists only work weekends or weekdays.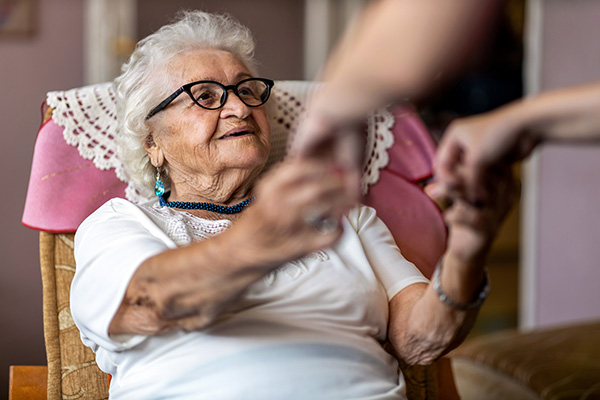 Let Your Inner Hero Out. Become a Home Caregiver.
Milwaukee In-Home Care Job Benefits with Celestial Care
Working as an in-home caregiver is a rewarding experience. Celestial Care will give you the training you need to provide the best possible care and assistance to each client. See some of the advantages of becoming an in-home personal care specialist with us.
Flexible work schedule
Weekly paychecks
Learn new skills
Build a meaningful career
Meet new people with unique perspectives
Opportunity to care for loved ones, neighbors or friends
Health Insurance coverage and bonuses
24/7 on the job support
In-Home Care Job Duties
Common personal care services we provide clients include:
Bathing
Companionship care
Grocery Shopping
Light Housekeeping
Laundry
Transportation to appointments
Attentive Personal Care Jobs
Be a part of the Celestial Care team through available personal care jobs where you can contribute your enthusiasm, expertise, and unwavering commitment to delivering outstanding personal care and assistance to those who require it. We offer avenues for personal and professional development, foster a supportive atmosphere, and allow you to enhance the comfort and well-being of those we serve.
Empower Lives Through Supportive Care Jobs
Celestial Care offers a diverse range of supportive care jobs, encompassing comprehensive non-medical aid and support for individuals residing in the Milwaukee area. Our dedicated supportive care workers go beyond personal caregiving duties, extending their assistance to include meal preparation, medication reminders, light housekeeping, and errand running. By prioritizing the overall well-being and enhancing the quality of life of our clients, our team strives to make a positive impact in their lives.
Compassionate Companion Care Jobs
At Celestial Care, our dedicated companion care staff is committed to delivering exceptional emotional support, companionship, and social interaction to individuals in the Milwaukee area. By engaging in meaningful conversations, participating in recreational activities, accompanying clients to appointments or social outings, and providing general companionship, our companion caregivers enhance the mental and emotional well-being of those under their care.
Restorative Respite Care Jobs
At Celestial Care, our respite care jobs revolve around offering temporary relief and support to primary caregivers. Our respite care providers step in to care for individuals, allowing primary caregivers to take much-needed breaks, attend to personal needs, or simply recharge. The core objective of respite care is to safeguard the well-being and safety of the individuals while preventing caregiver burnout.
Why Become a In-Home Caregiver with Celestial Care?
Celestial Care is a home care agency founded in 2005 to help connect the elderly, the disabled and many people between the ages of 45 to 80 years old who require assistance with compassionate in-home caregivers. Our headquarters in Wauwatosa is just 12 minutes from the heart of Milwaukee. With an urgent need to fill a list of clients who need quality care, your opportunity to grow your career with our company is wide open.
If you're kind, compassionate, reliable, treat others the way they want to be treated and are looking to serve your local community while earning a livable wage, a job as an in-home caregiver with Celestial Care could be a great fit.
Celestial Care matches home caregivers to seniors, those with disabilities and many individuals who need in-home care in Milwaukee and all of Southeastern Wisconsin.
Apply Now