Full & Part-Time Positions Available
Waukesha In-Home Family Caregiver Jobs
Some placements are so random you may even care for someone you love.
Celestial Care offers family members the chance to get paid to administer care through in-home caregiver jobs in Waukesha. We're seeking compassionate, mature, and experienced individuals to apply. Many caregiver specialists enjoy the flexibility to work weekends or weekdays only while still earning a livable wage. If you have at least one year of experience as a personal caregiver and are interested in a fulfilling job with flexible scheduling, apply online through our website to get started.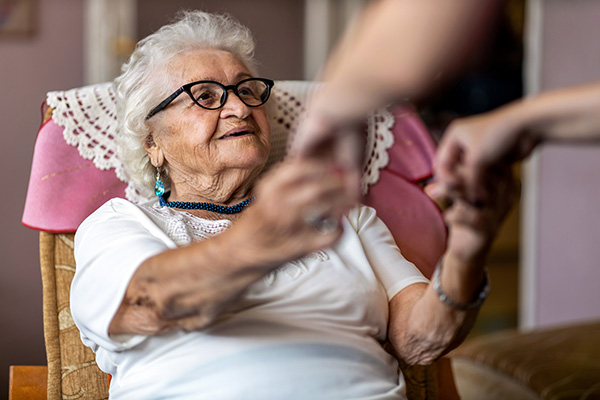 Let Your Inner Hero Out. Become a Home Caregiver.
In-Home Family Care Job Benefits
As a in-home caregiver with Celestial Care, you'll have the opportunity to make a meaningful impact in the lives of those that need you while receiving the support and resources you need to provide the highest quality of care. Some of the benefits of joining our team include:
Flexible work schedule
Weekly paychecks
Learn new skills
Build a meaningful career
Meet new people with unique perspectives
Opportunity to care for loved ones, neighbors or friends
Health Insurance coverage and bonuses
24/7 on the job support
Job Duties
Common personal care services we provide clients include:
Bathing
Companionship care
Grocery Shopping
Light Housekeeping
Laundry
Transportation to appointments
Life Changing Personal Care Jobs
Take part in contributing your enthusiasm, talents, and commitment as a personal caregiver to helping those in need with Celestial Care. Our organization is committed to empowering you to impact the comfort and well-being of others in a positive manner by providing a friendly work environment and the potential to positively impact others through your work.
Valuable Supportive Care Jobs
Celestial Care's supporting care jobs cover a great range of duties, including non-medical aid and support to people in the Waukesha area. In addition to the responsibilities of a personal caregiver, supportive care professionals assist with meal preparation, medication reminders, light housework, and errands in order to improve their client's overall well-being and quality of life.
Create a Bond Through Companion Care Jobs
At Celestial Care, our dedicated companion care staff specializes in offering emotional support, companionship, and social engagement to residents of Waukesha. Our companion caregivers actively engage clients in leisure activities, accompany them on appointments or social outings, and provide overall companionship to enhance their mental and emotional well-being.
Aid Other Caregivers Through Respite Care Jobs
At Celestial Care, our respite care positions are centered around delivering temporary relief and support to primary caregivers. Our respite care providers step in to care for individuals, allowing primary caregivers to take breaks, attend to personal needs, or recharge. The primary objective of respite care is to prioritize the well-being and safety of individuals while alleviating caregiver fatigue.
Why Become an In-Home Caregiver with Celestial Care?
Celestial Care is a home care agency that connects individuals in need of care, including the elderly and disabled, with compassionate local caregivers. Established in 2005, we're seeking to expand our caregiver network to meet the needs of those in Southeastern Wisconsin, including Waukesha. If you are a kind, compassionate, reliable person who wants to make a difference in your community while earning an income, a career as a home caregiver with Celestial Care may be perfect. We are currently seeking caregivers to provide care to individuals ranging from 45 to 80 years old.
Family Caregiver Jobs – Get Paid to Care for Loved Ones
Celestial Care matches seniors and the disabled with compassionate caregivers in Waukesha who provide life-changing in-home care. Our family caregiver program allows you to turn caring for someone into a full-time compensated job. While client-to-caregiver placements are assigned, some can be so random you may end up caring for someone you love. Take the first step and apply today.
Celestial Care matches home caregivers to seniors, those with disabilities and many individuals who need in-home care in Waukesha and all of Southeastern Wisconsin.
Apply Now